A brand book is a system internal document of a company containing the most complete information about a brand. It contains detailed information about the history of the company's brand, target audience, brand value, product description, brand role and mission, communication model, as well as guidance on the use of the logo and corporate identity with examples on specific media, points of contact with the buyer. Some brand books may even contain architectural projects, if we are talking about a cafe or restaurant, bank branch, shop, boutique or showroom of a car brand.
A brand book is an important brand management tool that helps to keep the core values ​​and graphic principles consistent as they were intended. At different stages of the development of your brand, a large number of people are in contact with it: from company employees from different departments to various contractors who create advertising for you or build another cafe or showroom. All these people need to have an idea about your brand and how to work with it, so that none of them contribute their ideas or creativity to how your brand should look like.
This document is especially necessary for all those who are thinking about growing and scaling their business: retail chains, cafes, restaurants, franchising, and everything connected with this. And also to those who produce and sell goods for the correct replication of packaging design and the creation of promotional products.
And if you don't have such a document yet, your brand is at risk! Your employees will constantly ask where they can get a sample letterhead, a business card, how to use your logo in a presentation. And, if they do not find an answer, then they themselves will begin to "create", whoever is in what much. So don't be surprised if, in a responsible presentation with your key client on a slide, they see your logo skewed against a wildly bright background, out of proportion.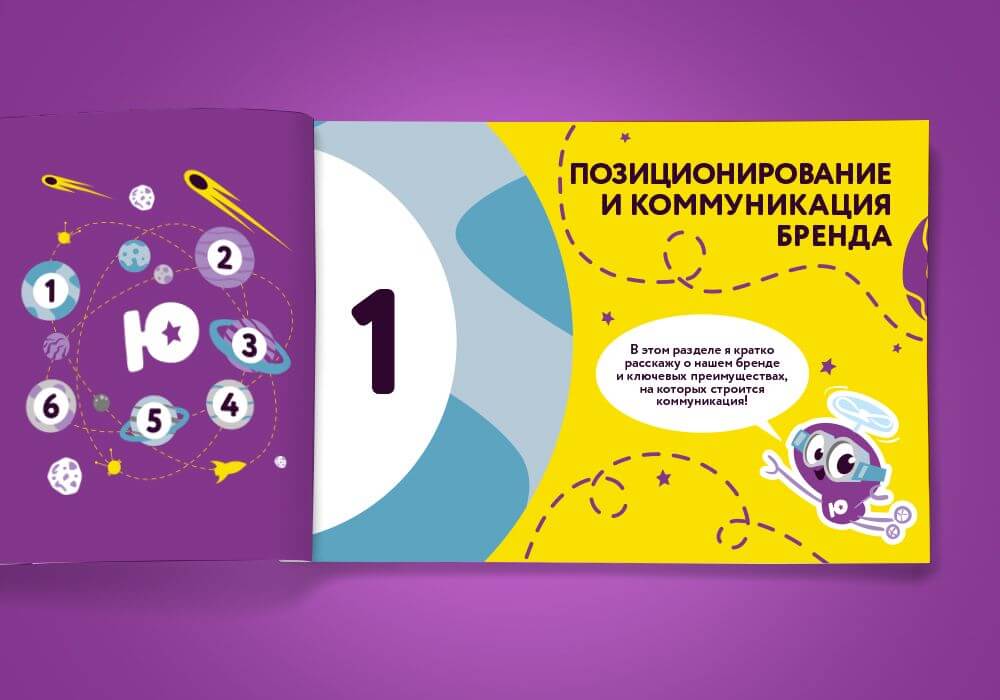 "If there is no system on how to use your brand, then you can do it in any way, depending on the taste of the one who will use it. Therefore, do not rely on someone else's taste, set your own rules, order a brand book ."
— Andrey Gornov, CEO of Getbrand
When is a brand book needed?
Clients often turn to us with a request to develop a brand book, being still at the zero stage of creating a brand. In other words, they still have neither positioning, nor a logo, nor a corporate identity, there is only a request for a brand book. By the time you start creating a brand book, you should already have positioning, a logo, and a corporate identity. The brand book contains recommendations for correct use, there is a demonstration of examples of incorrect use and examples of the use of corporate identity on the main carriers of business, promotional products and other points of contact with your buyer.
The main stages of creating a brand book
As described above, a brand book can be created when you have already gone through all the stages of creating a brand and have developed elements such as positioning, name, logo and corporate identity elements. Only after that you can proceed to the stages of developing a brand book:
02
Lack of diagnostic techniques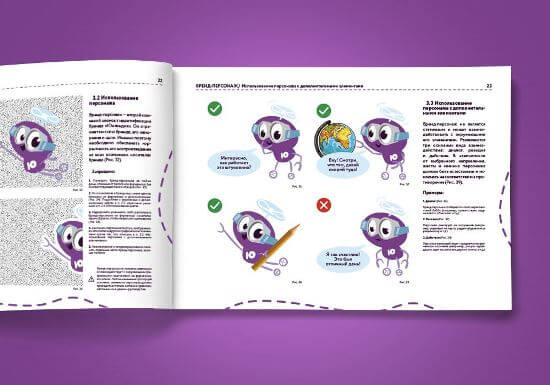 If the market is growing and your volume is stagnant or even declining, you need to change
If the market is standing and you are "falling", you need to change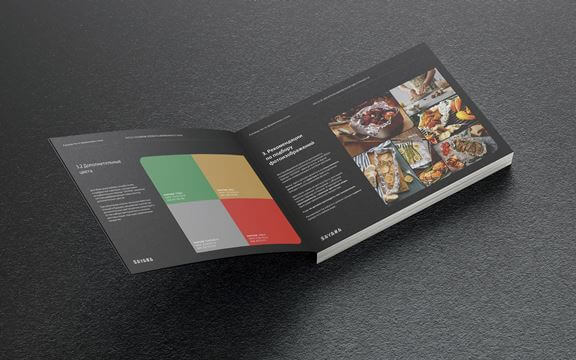 If the market is falling, and you are falling more than the market is falling, you need to change.
Brand book development cost
As you can see, the creation of a brand book is a systematic and multi-stage project, which involves several types of agency employees with different competencies and functionality, who are responsible for different tasks at each stage. The cost is determined by the tasks and content of the brand book. The cost, for example, for a brand of dairy products and a network of gas stations will be different, because in the network business there are many more points of contact between the brand and customers that need to be described in the brand book. And if the network has several more formats, then this volume increases significantly.
The average cost of developing a brand book in Moscow (80-120 pages) was 443,703 rubles. (according to ABC price research for 2021 ). The most expensive offer can reach up to 1,500,000 rubles.
There are also two more budget versions of the brand book on the market. They are considered budgetary for the reason that their functionality is "cut down". Such versions do not describe the positioning of the brand, its philosophy and communication model.
Logobook is the shortest document. Describes only the logo without linking it to the corporate identity. Proportions, color combinations, unacceptable uses and demonstration of up to 5 examples of use. The average cost of a logo book is from 80,000 rubles.
Corporate style guide (guideline) – contains a description of only the logo and corporate identity: proportions, color combinations, options for unacceptable use and demonstration by examples of up to 10 positions.
Therefore, it is up to you to decide which version of your brand system document you order. And that choice is always determined by you in the way you feel about yourself, your business, and your brand.
If there is no clearly defined system for using your brand, then you can use it however you like, depending on the taste of whoever does it.
Therefore, do not rely on someone else's taste, set your own rules, order a brand book